Live Your Dreams Bodywork is the Professional Practice of Wil Herr, Holistic Health Practitioner (HHP) and National Board and California certified Massage Therapist (CMT). I work at Five Diamond Spa at the Lodge at Torrey Pines and offer sessions at my private treatment space in Carmel Valley. Contact me directly to make arrangements:
Call/Text: (760) 310-7469 or wil@live-dreams.com
My goal (and Dream!) is to support your efforts to Live Your Dreams!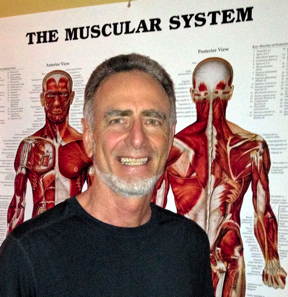 Relaxation
Optimizing Bodymind Health
Maximizing Athletic Performance
Pain Relief and Injury Treatment
Stress Management
Creativity Enhancement
Personal Growth
Trauma Release and PTSD
Collaborative Support for Psychotherapy
Connection at the Unconscious level, from where dreams arise
I practice Relational Somatics wherein I design an optimum process which evolves as we progress to support your needs and objectives by first and always listening deeply to your words and energy. I blend a diverse range of modalities to create a process that meshes with you; your body, mind and soul. My foundation for this process is a deep experiential framework which by its very nature yields an organic evolving process that is at one with you. Bodywork and sauna rituals are performed on the Richway Amethyst Biomat.
I honor your courage and efforts to dream and grow, and am profoundly respectful of your journey, and trust in me.
Namaste,
Wil